SOFTWARE
MONDO offers a comprehensive service, which includes not just the design and manufacture of the LED screens, but also the supply of different software packages that facilitate and expand the experience of using the screens.
The software is developed entirely at MONDO, which enables us to customise it to each customer's needs or requests. The success of the MONDO software is based on extensive experience in this type of product and on being permanently in contact with the end customer, whose contributions enable us to continuously improve our software.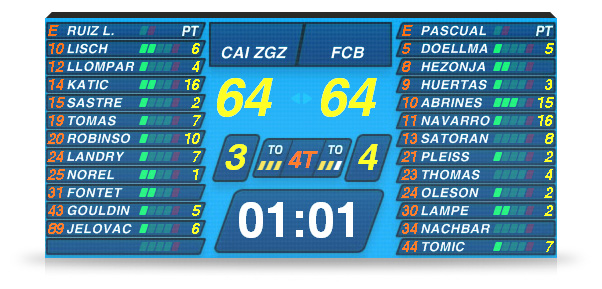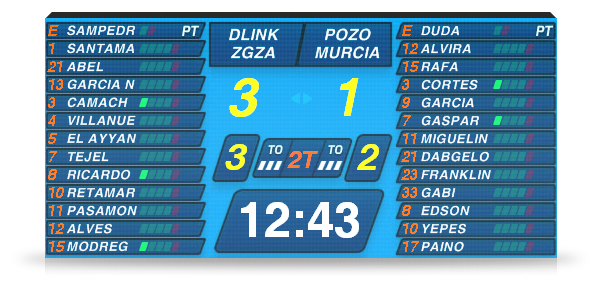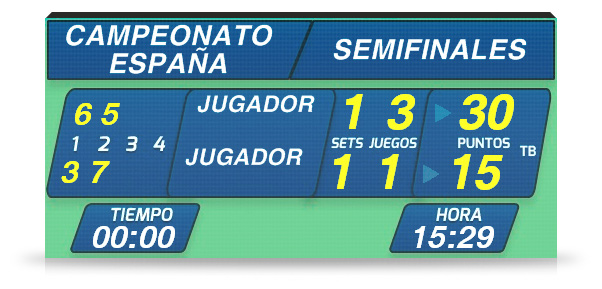 MONDOVIDEO
The MONDOVIDEO system is a software tool that makes is possible to use screens, videowalls or projectors as sports scoreboards.
The MONDOVIDEO system is comprised of different elements:
MONDO HERCULES model control consoles: Used to enter data and which are normally installed track side.
MONDOVIDEO processor: it receives the digital data from the console and processes them.
The software generates an image that represents an electronic scoreboard. This image (or layout) can easily be customised by the user, so each user can design his own scoreboard. Thus, different images or logos, texts, etc. can be entered.
The information shown on the screen is updated in real time in agreement with the data received from the MONDO control consoles. Hence, the data shown on the LED screen are synchronised with the data of the track side MONDO scoreboards (possession scoreboards) or with those installed on walls or any other location.
The LED screen always represents the image generated by the program.
The MONDOVIDEO software is programmed in agreement with the screen that it is going to work with, depending on certain physical parameters such as size, resolution and pitch (distance between pixels). The image quality is optimised, thus ensuring compliance with the regulations of the different sports, in terms of elements to be shown, the minimum size of the digits and any other peculiarity included in the sporting regulations.
The software can be installed in the actual screen control computer.
MONDOVIDEO is certified by the FIBA and is adequate for playing top level international competitions.